Are you looking for a pre-financing
solution to cover current expenses until the receipt of the relevant subsidies?
The loan for pre-financing APIA subsidies is intended for the beneficiaries of basic income support for sustainability purposes who use agricultural lands and are in need of working capital financing in order to conduct their current business until the subsidies from APIA (Agricultural Payments and Interventions Agency) are received.
What advantages does the loan for pre-financing APIA subsidies offer you?
The maximum amount financed is 90% of the APIA subsidy amount, including redistributive payment and compensatory measures;
The interest and principal are paid on maturity;
We provide counselling for the preparation of the documents necessary to access the loan and a quick response;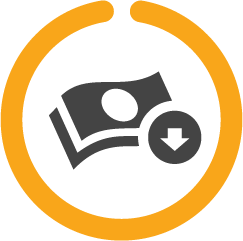 The granting fee may be paid from the loan;
What are the guarantees requested by OTP Bank for the loan for pre-financing APIA subsidies?
Mortgage on all the amounts to be received as within APIA subsidies;
Mortgage on all current accounts opened at OTP Bank;
Surety contract signed by the entrepreneur/representative of the individual enterprise/family-owned business.
Would you like to apply for a loan for pre-financing APIA subsidies? Fill in the form here.
Here at OTP Bank we give you complete solutions for your business!