for pre-financing area subsidies to cover current expenses until you receive such subsidies?
OTP Bank provides you up to 160% financing in advance, representing the double of the APIA SAPS subsidy.
The loan for double pre-financing of APIA SAPS subsidies, including redistributive payment, greening payment and compensatory measures, was specifically designed to support current business of SAPS beneficiaries, including own contribution under projects financed from European funds.
What benefits does the Double SAPS pre-financing loan offer you?
Based on the APIA Registration certificate for the current year, we finance both subsidies for current year and subsidies for the following year, the maximum value being 80% of the subsidy of the first year (the year of granting the loan), to which 80% of the subsidy to be received in the first year of funding is added;
In the second year of the loan, the amount financed may increase and an additional amount of up to 80% may be granted for the third year;
We agree together on the repayment schedule, depending on the payment date of the APIA subsidies;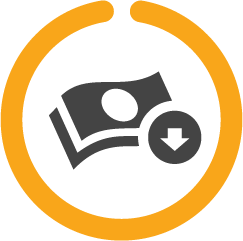 The interest will be paid monthly/quarterly/annually directly from the subsidies received or from own sources;
The granting fee may be paid from the loan.
What are the guarantees required by OTP Bank for the Double SAPS pre-financing loan?
Assignment of receivables for the entire amounts to be received within SAPS;
Pledge on all current accounts opened with OTP Bank;
Surety contract signed by the individual/representative of/shareholder of/director of the beneficiary.
Would you like to apply for a loan for pre-financing APIA subsidies under SAPS? Visit our OTP Bank branch and let's discuss the best alternative for you.
With OTP Bank, farmers can obtain funding, at any time, to continue their current business.